---
Tom Clancy s Splinter Cell: Conviction (2010/ENG/MULTI9)
Year: 2010
Genre: Action & Adventure
Developer & Publisher: Ubisoft Montreal & Ubisoft Entertainment
Developer: Ubisoft Montreal
Publisher: Ubisoft Entertainment
Platform: PC
Publication Type: license
Language: English (ENG), French (FR), German (DE), Spanish (SP), Italian (IT), Dutch (NL), Sweden (SW), Danish (DK), Norway (NO)
Voice set Language: English (ENG), French (FR), German (DE), Spanish (SP), Italian (IT), Dutch (NL), Sweden (SW), Danish (DK), Norway (NO)
Tabletka: absent
Size: 7.73 GB
Minimum system requirements:[*] Operating System: Windows ® XP (32/64 bit), Windows Vista (32/64 bit), Windows 7 (32/64 bit),[*] Processor: Intel Core ® 2 Duo 1.8 GHz or AMD Athlon X2 1964 2.4 GHz[*] RAM: 1.5 GB (Windows XP) / 2 GB (Windows Vista - Windows 7)[*] Video Card: 256MB video RAM, DirectX ® 9.0c, NVIDIA Geforce 7800 / ATI X1800 (512 MB video RAM, DirectX 9.0c, NVIDIA 8800 GS / ATI HD4670 recommended)[*] Free space on hard disk: 10 GB
Description: You are on the run. For you ruthlessly hunts the government, which you once served. The key to your survival - improvisation and adaptation. The pleasure that you get from this game, woven from elements of Splinter Cell series and the new features: full interaction with the environment. Tom Clancy's Splinter Cell: Conviction will make the adrenaline in your blood boil, without stopping: chases, unarmed combat and intense exchange of fire form the basis of the game. To survive, you will have to establish contacts with the underground, which will help you get a high-tech gadgetry and always stay one step ahead of his pursuers - in fact you should disclose the conspiracy of those who wish you dead.
Features:
- Action of a new generation. With the latest systems "last known position" and "identify and destroy" the battle with the enemies will go to a new level.
- Movie effects. Unique storyline and at least a unique style of its submission to the player for a long time delay you for a game. World Fisher - a world in which nobody can be trusted, and for justice to be done has to transgress the law.
- Unique visual effects. A brand new game engine will enjoy a pleasant graphics in seamless world, where the loading screen remained in the distant past. All this fully to enjoy the unique story of Sam Fisher.
- Slaughter multiplayer. Completely new multiplayer modes bring the game even more drive. Also, you remember the story, which preceded the main plot of the game, and get a unique opportunity to take control of a special agent of Russian intelligence.

http://www.sharingmatrix.com/file/6724065/Splinter.Cell.Conviction-SKIDROW_michcioole.part01.rar
http://www.sharingmatrix.com/file/6724067/Splinter.Cell.Conviction-SKIDROW_michcioole.part02.rar
http://www.sharingmatrix.com/file/6724073/Splinter.Cell.Conviction-SKIDROW_michcioole.part03.rar
http://www.sharingmatrix.com/file/6724075/Splinter.Cell.Conviction-SKIDROW_michcioole.part04.rar
http://www.sharingmatrix.com/file/6724079/Splinter.Cell.Conviction-SKIDROW_michcioole.part05.rar
http://www.sharingmatrix.com/file/6724087/Splinter.Cell.Conviction-SKIDROW_michcioole.part06.rar
http://www.sharingmatrix.com/file/6724115/Splinter.Cell.Conviction-SKIDROW_michcioole.part07.rar
http://www.sharingmatrix.com/file/6742579/Splinter.Cell.Conviction-SKIDROW_michcioole.part08.rar
http://www.sharingmatrix.com/file/6724121/Splinter.Cell.Conviction-SKIDROW_michcioole.part09.rar
http://www.sharingmatrix.com/file/6742659/Splinter.Cell.Conviction-SKIDROW_michcioole.part10.rar
http://www.sharingmatrix.com/file/6724127/Splinter.Cell.Conviction-SKIDROW_michcioole.part11.rar
http://www.sharingmatrix.com/file/6742685/Splinter.Cell.Conviction-SKIDROW_michcioole.part12.rar
http://www.sharingmatrix.com/file/6742693/Splinter.Cell.Conviction-SKIDROW_michcioole.part13.rar
http://www.sharingmatrix.com/file/6724061/Splinter.Cell.Conviction-SKIDROW_michcioole.part14.rar
http://www.sharingmatrix.com/file/6724071/Splinter.Cell.Conviction-SKIDROW_michcioole.part15.rar
http://www.sharingmatrix.com/file/6724077/Splinter.Cell.Conviction-SKIDROW_michcioole.part16.rar
http://www.sharingmatrix.com/file/6742719/Splinter.Cell.Conviction-SKIDROW_michcioole.part17.rar
http://www.sharingmatrix.com/file/6742721/Splinter.Cell.Conviction-SKIDROW_michcioole.part18.rar
http://www.sharingmatrix.com/file/6742735/Splinter.Cell.Conviction-SKIDROW_michcioole.part19.rar
http://www.sharingmatrix.com/file/6724089/Splinter.Cell.Conviction-SKIDROW_michcioole.part20.rar
http://www.sharingmatrix.com/file/6742751/Splinter.Cell.Conviction-SKIDROW_michcioole.part21.rar
http://www.sharingmatrix.com/file/6742565/Splinter.Cell.Conviction-SKIDROW_michcioole.part22.rar
http://www.sharingmatrix.com/file/6724119/Splinter.Cell.Conviction-SKIDROW_michcioole.part23.rar
http://www.sharingmatrix.com/file/6724123/Splinter.Cell.Conviction-SKIDROW_michcioole.part24.rar
http://www.sharingmatrix.com/file/6724133/Splinter.Cell.Conviction-SKIDROW_michcioole.part25.rar
http://www.sharingmatrix.com/file/6742755/Splinter.Cell.Conviction-SKIDROW_michcioole.part26.rar
http://www.sharingmatrix.com/file/6724143/Splinter.Cell.Conviction-SKIDROW_michcioole.part28.rar
http://www.sharingmatrix.com/file/6742775/Splinter.Cell.Conviction-SKIDROW_michcioole.part29.rar
http://www.sharingmatrix.com/file/6724145/Splinter.Cell.Conviction-SKIDROW_michcioole.part30.rar
http://www.sharingmatrix.com/file/6742583/Splinter.Cell.Conviction-SKIDROW_michcioole.part31.rar
http://www.sharingmatrix.com/file/6724151/Splinter.Cell.Conviction-SKIDROW_michcioole.part32.rar
http://www.sharingmatrix.com/file/6742585/Splinter.Cell.Conviction-SKIDROW_michcioole.part34.rar
http://www.sharingmatrix.com/file/6742619/Splinter.Cell.Conviction-SKIDROW_michcioole.part36.rar
http://www.sharingmatrix.com/file/6724017/Splinter.Cell.Conviction-SKIDROW_michcioole.part37.rar
http://www.sharingmatrix.com/file/6742597/Splinter.Cell.Conviction-SKIDROW_michcioole.part38.rar
http://www.sharingmatrix.com/file/6742695/Splinter.Cell.Conviction-SKIDROW_michcioole.part40.rar
---
Need For Speed Carbon Collectors Edition
Minimum System Requirements:
OS: Windows XP SP2 (32-bit edition only)
CPU: 1.4 GHz or faster
Ram: 256 MB or more
Hard Drive: 6 GB or more free space to download and install
Video: DirectX 9.0c compatible*
Sound: DirectX 9.0c compatible

http://www.netload.in/dateil3jOAGzi3k/nfsc-NowLoaded-darth.part01.rar.htm
http://www.netload.in/dateiqaHbffjUuc/nfsc-NowLoaded-darth.part02.rar.htm
http://www.netload.in/dateiPjmyGrYc2b/nfsc-NowLoaded-darth.part03.rar.htm
http://www.netload.in/dateikskQXUbeLp/nfsc-NowLoaded-darth.part04.rar.htm
http://www.netload.in/dateiI1QF94Seqg/nfsc-NowLoaded-darth.part05.rar.htm
http://www.netload.in/dateiZTXMx9MjWF/nfsc-NowLoaded-darth.part06.rar.htm
http://www.netload.in/datei819C5zRWUM/nfsc-NowLoaded-darth.part07.rar.htm
http://www.netload.in/dateiM5WMT5vheG/nfsc-NowLoaded-darth.part08.rar.htm
http://www.netload.in/datei5lyfHko7xo/nfsc-NowLoaded-darth.part09.rar.htm
http://www.netload.in/dateiPefUKdxVUl/nfsc-NowLoaded-darth.part10.rar.htm
http://www.netload.in/dateiZI6E0GcEfo/nfsc-NowLoaded-darth.part11.rar.htm
http://www.netload.in/datei71y9m1noM0/nfsc-NowLoaded-darth.part12.rar.htm
http://www.netload.in/dateiTQASyJAdDv/nfsc-NowLoaded-darth.part13.rar.htm
http://www.netload.in/dateiU0Y1YyS1sO/nfsc-NowLoaded-darth.part14.rar.htm
http://www.netload.in/dateivFDF4RiKkM/nfsc-NowLoaded-darth.part15.rar.htm
http://www.netload.in/dateislhh1EShWX/nfsc-NowLoaded-darth.part16.rar.htm
http://www.netload.in/datei8FxfwV0e7C/nfsc-NowLoaded-darth.part17.rar.htm
http://www.netload.in/dateipLWDA44TEZ/nfsc-NowLoaded-darth.part18.rar.htm
http://www.netload.in/dateiinQ9BivGzD/nfsc-NowLoaded-darth.part19.rar.htm
http://www.netload.in/dateiE48xb8KbQM/nfsc-NowLoaded-darth.part20.rar.htm
http://www.netload.in/dateiv5DU5zWyhO/nfsc-NowLoaded-darth.part21.rar.htm
http://www.netload.in/dateiwg4nBjB9dr/nfsc-NowLoaded-darth.part22.rar.htm
http://www.netload.in/dateiVHQMHPwGVC/nfsc-NowLoaded-darth.part23.rar.htm
http://www.netload.in/datei4fg8bMhCAL/nfsc-NowLoaded-darth.part24.rar.htm
http://www.netload.in/dateiZnmGHW30VG/nfsc-NowLoaded-darth.part25.rar.htm
http://www.netload.in/datei0o3IS7xEIm/nfsc-NowLoaded-darth.part26.rar.htm
http://www.netload.in/dateipsH40PQkAy/nfsc-NowLoaded-darth.part27.rar.htm
http://www.netload.in/dateiRB23RNLLLq/nfsc-NowLoaded-darth.part28.rar.htm
http://www.netload.in/datei8Nl1RrFage/nfsc-NowLoaded-darth.part29.rar.htm
http://www.netload.in/dateiLlDXOM4KaT/nfsc-NowLoaded-darth.part30.rar.htm
http://www.netload.in/dateiWMxFAW0KVg/nfsc-NowLoaded-darth.part31.rar.htm
http://www.netload.in/dateiM9v7mx2dea/nfsc-NowLoaded-darth.part32.rar.htm
http://www.netload.in/dateigrEXGhQ7jj/nfsc-NowLoaded-darth.part33.rar.htm
http://www.netload.in/dateimghPnWV62z/nfsc-NowLoaded-darth.part34.rar.htm
http://www.netload.in/dateiWLGgx2t4GY/nfsc-NowLoaded-darth.part35.rar.htm
http://www.netload.in/dateibf8ELySEkx/nfsc-NowLoaded-darth.part36.rar.htm
http://www.netload.in/dateiKKDg2KZqo5/nfsc-NowLoaded-darth.part37.rar.htm
http://www.netload.in/dateiigb2W7YMXP/nfsc-NowLoaded-darth.part38.rar.htm
http://www.netload.in/dateiL4NSLFT2fi/nfsc-NowLoaded-darth.part39.rar.htm
http://www.netload.in/datei0n4GxV1M23/nfsc-NowLoaded-darth.part40.rar.htm
http://www.netload.in/datei0W32qPJD3w/nfsc-NowLoaded-darth.part41.rar.htm
http://www.netload.in/dateiDV2VibRG4M/nfsc-NowLoaded-darth.part42.rar.htm
http://www.netload.in/dateizxnrNqFfGK/nfsc-NowLoaded-darth.part43.rar.htm
http://www.netload.in/datei32hkAX9hUQ/nfsc-NowLoaded-darth.part44.rar.htm
http://www.netload.in/dateiqXjuUuhudn/nfsc-NowLoaded-darth.part45.rar.htm
http://www.netload.in/dateiAThS2KBR6a/nfsc-NowLoaded-darth.part46.rar.htm
http://www.netload.in/dateiSf4v8agZzQ/nfsc-NowLoaded-darth.part47.rar.htm
http://www.netload.in/dateiTJQQaGw8yY/nfsc-NowLoaded-darth.part48.rar.htm
http://www.netload.in/dateiSTs7BilxWZ/nfsc-NowLoaded-darth.part49.rar.htm
http://www.netload.in/dateijROd5QimCS/nfsc-NowLoaded-darth.part50.rar.htm
http://www.netload.in/dateiUZmMctFcUq/nfsc-NowLoaded-darth.part51.rar.htm
http://www.netload.in/datei70wakVGqCG/nfsc-NowLoaded-darth.part52.rar.htm
http://www.netload.in/dateiEp2SBSKjFd/nfsc-NowLoaded-darth.part53.rar.htm
http://www.netload.in/dateiVIrLNRrYZ5/nfsc-NowLoaded-darth.part54.rar.htm
http://www.netload.in/dateiOhEt92aybm/nfsc-NowLoaded-darth.part55.rar.htm
---
The Elder Scrolls IV Oblivion Game of the Year Edition

Minimum System Requirements:
Windows XP, Windows 2000, Windows XP 64-bit
512MB System RAM
2 Ghz Intel Pentium 4 or equivalent processor
128MB Direct3D compatible video card
and DirectX 9.0 compatible driver;
8x DVD-ROM drive
4.6 GB free hard disk space
DirectX 9.0c (included)
DirectX 8.1 compatible sound card
Keyboard, Mouse




http://www.sharingmatrix.com/file/6742397/ELDRSCRLSSBLVN_GOTY.part01.rar
http://www.sharingmatrix.com/file/6742403/ELDRSCRLSSBLVN_GOTY.part02.rar
http://www.sharingmatrix.com/file/6742415/ELDRSCRLSSBLVN_GOTY.part03.rar
http://www.sharingmatrix.com/file/6742427/ELDRSCRLSSBLVN_GOTY.part04.rar
http://www.sharingmatrix.com/file/6742435/ELDRSCRLSSBLVN_GOTY.part05.rar
http://www.sharingmatrix.com/file/6742439/ELDRSCRLSSBLVN_GOTY.part06.rar
http://www.sharingmatrix.com/file/6742451/ELDRSCRLSSBLVN_GOTY.part07.rar
http://www.sharingmatrix.com/file/6742465/ELDRSCRLSSBLVN_GOTY.part08.rar
http://www.sharingmatrix.com/file/6742467/ELDRSCRLSSBLVN_GOTY.part09.rar
http://www.sharingmatrix.com/file/6742471/ELDRSCRLSSBLVN_GOTY.part10.rar
http://www.sharingmatrix.com/file/6742485/ELDRSCRLSSBLVN_GOTY.part11.rar
http://www.sharingmatrix.com/file/6742503/ELDRSCRLSSBLVN_GOTY.part12.rar
http://www.sharingmatrix.com/file/6743379/ELDRSCRLSSBLVN_GOTY.part13.rar
http://www.sharingmatrix.com/file/6742523/ELDRSCRLSSBLVN_GOTY.part14.rar
http://www.sharingmatrix.com/file/6742537/ELDRSCRLSSBLVN_GOTY.part15.rar
http://www.sharingmatrix.com/file/6742551/ELDRSCRLSSBLVN_GOTY.part16.rar
http://www.sharingmatrix.com/file/6742831/ELDRSCRLSSBLVN_GOTY.part17.rar
http://www.sharingmatrix.com/file/6742835/ELDRSCRLSSBLVN_GOTY.part18.rar
http://www.sharingmatrix.com/file/6742839/ELDRSCRLSSBLVN_GOTY.part19.rar
http://www.sharingmatrix.com/file/6743369/ELDRSCRLSSBLVN_GOTY.part20.rar
http://www.sharingmatrix.com/file/6742857/ELDRSCRLSSBLVN_GOTY.part21.rar
http://www.sharingmatrix.com/file/6742863/ELDRSCRLSSBLVN_GOTY.part22.rar
http://www.sharingmatrix.com/file/6742865/ELDRSCRLSSBLVN_GOTY.part23.rar
http://www.sharingmatrix.com/file/6724257/ELDRSCRLSSBLVN_GOTY.part23.rar
http://www.sharingmatrix.com/file/6742869/ELDRSCRLSSBLVN_GOTY.part24.rar
http://www.sharingmatrix.com/file/6724261/ELDRSCRLSSBLVN_GOTY.part24.rar
http://www.sharingmatrix.com/file/6724267/ELDRSCRLSSBLVN_GOTY.part25.rar
http://www.sharingmatrix.com/file/6742903/ELDRSCRLSSBLVN_GOTY.part25.rar
http://www.sharingmatrix.com/file/6724277/ELDRSCRLSSBLVN_GOTY.part26.rar
http://www.sharingmatrix.com/file/6742915/ELDRSCRLSSBLVN_GOTY.part26.rar
http://www.sharingmatrix.com/file/6742919/ELDRSCRLSSBLVN_GOTY.part27.rar
http://www.sharingmatrix.com/file/6724285/ELDRSCRLSSBLVN_GOTY.part27.rar
http://www.sharingmatrix.com/file/6724293/ELDRSCRLSSBLVN_GOTY.part28.rar
http://www.sharingmatrix.com/file/6742925/ELDRSCRLSSBLVN_GOTY.part28.rar
http://www.sharingmatrix.com/file/6724301/ELDRSCRLSSBLVN_GOTY.part29.rar
http://www.sharingmatrix.com/file/6742927/ELDRSCRLSSBLVN_GOTY.part29.rar
http://www.sharingmatrix.com/file/6724305/ELDRSCRLSSBLVN_GOTY.part30.rar
http://www.sharingmatrix.com/file/6742929/ELDRSCRLSSBLVN_GOTY.part30.rar
http://www.sharingmatrix.com/file/6724319/ELDRSCRLSSBLVN_GOTY.part31.rar
http://www.sharingmatrix.com/file/6742935/ELDRSCRLSSBLVN_GOTY.part31.rar
http://www.sharingmatrix.com/file/6742937/ELDRSCRLSSBLVN_GOTY.part32.rar
http://www.sharingmatrix.com/file/6724295/ELDRSCRLSSBLVN_GOTY.part32.rar
---
Need for Speed: Undercover (2008)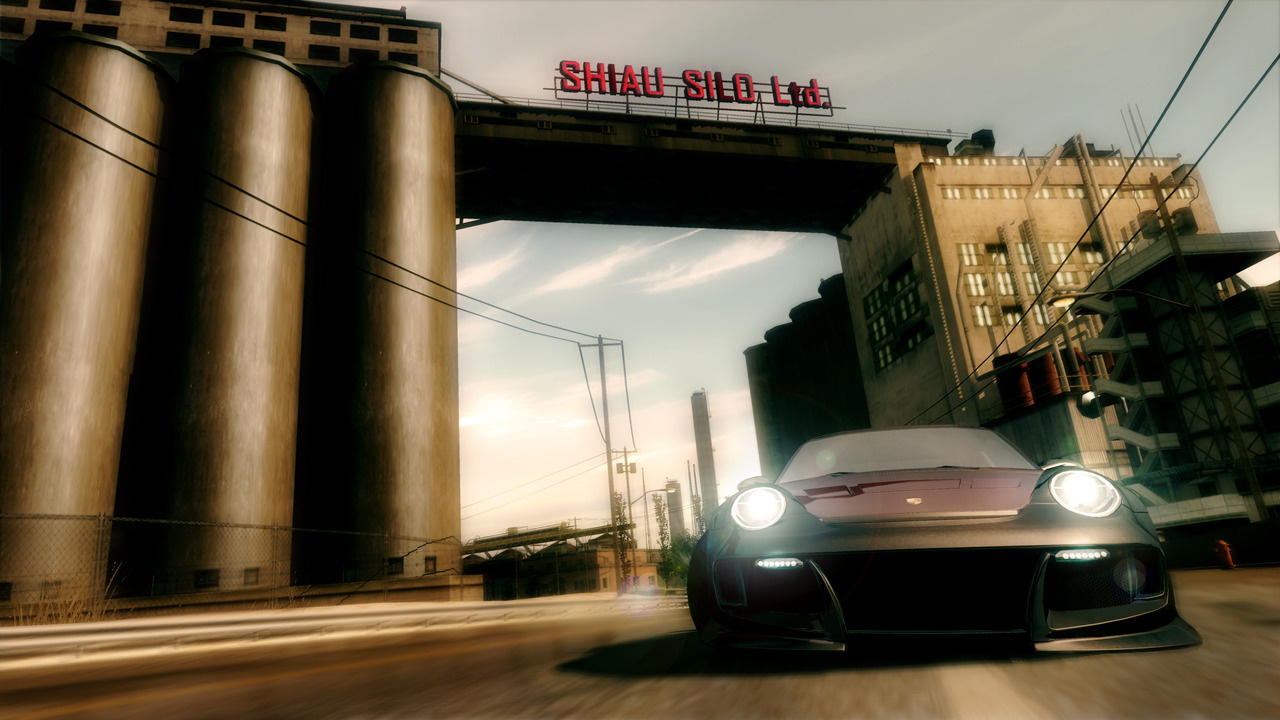 http://www.netload.in/dateiahXBxQOHfu/rld-nfsu.part01.rar.htm
http://www.netload.in/dateiRsXaEsgrrM/rld-nfsu.part02.rar.htm
http://www.netload.in/dateiO5hAwPf7Hi/rld-nfsu.part03.rar.htm
http://www.netload.in/dateizecejxN4DA/rld-nfsu.part04.rar.htm
http://www.netload.in/dateiKIJhS9Rae1/rld-nfsu.part05.rar.htm
http://www.netload.in/dateiFv8FJcvxYS/rld-nfsu.part06.rar.htm
http://www.netload.in/datei6s0hiI8tLF/rld-nfsu.part07.rar.htm
http://www.netload.in/dateiJQc86YFqjo/rld-nfsu.part08.rar.htm
http://www.netload.in/dateiIaNkRttXAo/rld-nfsu.part09.rar.htm
http://www.netload.in/dateiWpbpRUJ4q5/rld-nfsu.part10.rar.htm
http://www.netload.in/dateiv3RlQZZEP8/rld-nfsu.part11.rar.htm
http://www.netload.in/dateiNKSLlUeLn4/rld-nfsu.part12.rar.htm
http://www.netload.in/dateiddgJkmyhsX/rld-nfsu.part13.rar.htm
http://www.netload.in/dateiY8BNprmf9F/rld-nfsu.part14.rar.htm
http://www.netload.in/dateiqi6kVC9Bkm/rld-nfsu.part15.rar.htm
http://www.netload.in/datei5iRIcRjWik/rld-nfsu.part16.rar.htm
http://www.netload.in/dateiU1qaHNRDd8/rld-nfsu.part17.rar.htm
http://www.netload.in/dateiIYZ4vpAQl4/rld-nfsu.part18.rar.htm
http://www.netload.in/dateimpW8e0nN5g/rld-nfsu.part19.rar.htm
http://www.netload.in/dateiigYh0m0HR1/rld-nfsu.part20.rar.htm
http://www.netload.in/dateieO2Yi82Gca/rld-nfsu.part21.rar.htm
http://www.netload.in/dateiWEFyKGWo0l/rld-nfsu.part22.rar.htm
http://www.netload.in/datei3IR2ZAAa8X/rld-nfsu.part23.rar.htm
http://www.netload.in/dateigtEp04b584/rld-nfsu.part24.rar.htm
http://www.netload.in/dateiQbZPRRYe7H/rld-nfsu.part25.rar.htm
http://www.netload.in/dateivrKG52rM8e/rld-nfsu.part26.rar.htm
http://www.netload.in/datei0CxzhOjgdm/rld-nfsu.part27.rar.htm
http://www.netload.in/dateiGwsEADvsG4/rld-nfsu.part28.rar.htm
http://www.netload.in/dateiGxB7vRI3xG/rld-nfsu.part29.rar.htm
---
Tom Clancys EndWar (2009) -ViTALiTY


Minimum System Requirements
OS: Windows XP/Vista
Processor: Intel Core 2 DUO E4400 @ 2 GHz/AMD Equivalent
Memory: 1 GB/2 GB Windows Vista
Hard Drive: 10 GB
FreeVideo Memory: 256 MB (nVidia GeForce 7800 GT/ATI Radeon X1800XT)
Sound Card: DirectX Compatible
DirectX: 9.0c
Keyboard & Mouse


http://www.sharingmatrix.com/file/3972854/Tom_Clancys_End_War.rar.001
http://www.sharingmatrix.com/file/3972856/Tom_Clancys_End_War.rar.002
http://www.sharingmatrix.com/file/3972858/Tom_Clancys_End_War.rar.003
http://www.sharingmatrix.com/file/3972862/Tom_Clancys_End_War.rar.004
http://www.sharingmatrix.com/file/3972866/Tom_Clancys_End_War.rar.005
http://www.sharingmatrix.com/file/3973062/Tom_Clancys_End_War.rar.006
http://www.sharingmatrix.com/file/3973064/Tom_Clancys_End_War.rar.007
http://www.sharingmatrix.com/file/3973068/Tom_Clancys_End_War.rar.008
http://www.sharingmatrix.com/file/3973072/Tom_Clancys_End_War.rar.009
http://www.sharingmatrix.com/file/3973076/Tom_Clancys_End_War.rar.010
http://www.sharingmatrix.com/file/3973080/Tom_Clancys_End_War.rar.011
http://www.sharingmatrix.com/file/3973082/Tom_Clancys_End_War.rar.012
http://www.sharingmatrix.com/file/3973084/Tom_Clancys_End_War.rar.013
http://www.sharingmatrix.com/file/3973086/Tom_Clancys_End_War.rar.014
http://www.sharingmatrix.com/file/3973090/Tom_Clancys_End_War.rar.015
http://www.sharingmatrix.com/file/3973092/Tom_Clancys_End_War.rar.016
http://www.sharingmatrix.com/file/3973096/Tom_Clancys_End_War.rar.017
http://www.sharingmatrix.com/file/3973098/Tom_Clancys_End_War.rar.018
http://www.sharingmatrix.com/file/3973100/Tom_Clancys_End_War.rar.019
http://www.sharingmatrix.com/file/3973106/Tom_Clancys_End_War.rar.020
http://www.sharingmatrix.com/file/3973108/Tom_Clancys_End_War.rar.021
http://www.sharingmatrix.com/file/3973110/Tom_Clancys_End_War.rar.022
http://www.sharingmatrix.com/file/3973114/Tom_Clancys_End_War.rar.023
http://www.sharingmatrix.com/file/3973116/Tom_Clancys_End_War.rar.024
http://www.sharingmatrix.com/file/3973122/Tom_Clancys_End_War.rar.025
http://www.sharingmatrix.com/file/3973126/Tom_Clancys_End_War.rar.026
http://www.sharingmatrix.com/file/3973130/Tom_Clancys_End_War.rar.027
http://www.sharingmatrix.com/file/3973132/Tom_Clancys_End_War.rar.028
http://www.sharingmatrix.com/file/3973134/Tom_Clancys_End_War.rar.029
http://www.sharingmatrix.com/file/3973138/Tom_Clancys_End_War.rar.030
http://www.sharingmatrix.com/file/3973140/Tom_Clancys_End_War.rar.031
http://www.sharingmatrix.com/file/3973142/Tom_Clancys_End_War.rar.032
http://www.sharingmatrix.com/file/3973144/Tom_Clancys_End_War.rar.033
http://www.sharingmatrix.com/file/3973150/Tom_Clancys_End_War.rar.034
http://www.sharingmatrix.com/file/3973152/Tom_Clancys_End_War.rar.035
---
Shellshock 2: Blood Trails [ 2009 ]


Publisher: Warner Bros. Interactive Entertainment
Platform: PC Windows
Release Date (Retail): February 24, 2009
Genre: Shooter

Release Name: Shellshock.2.Blood.Trails-RELOADED
Release Size: 4.26 GB

At the height of the Vietnam War, a covert ops cargo plane carrying a top-secret consignment known only as 'Whiteknight' is lost over the deepest, uncharted jungles. Special Ops soldiers are immediately dispatched to the scene to retrieve the top secret shipment and one-by-one they disappear without a trace … until one month later, one of them suddenly walks out of the jungle. Crazed and deranged, something in the jungle had ripped out his humanity, poisoning his soul. Something in the darkness had driven him mad … and followed him out. Taking the first-person war game and turning it on its head, Shellshock 2: Blood Trails places you in a war where fear takes on a whole new meaning.

System Requirements
o OS: Windows Vista® / XP
o Processor: Dual Core processor recommended 3GHz or higher single core processor
o Memory: 1GB RAM (XP)/2GB RAM (Vista)
o Graphics: 256MB, Shader model 3+ (GeForce 7600+, ATI Radeon 1800+)
o DirectX Version: 9 (works on 10 but not specifically supported)
o Hard Drive: 8GB
o Sound: Dolby 2.1




http://www.netload.in/dateipPf3AhKPas/ShellRock2_ToPrAcK.part01.rar.htm
http://www.netload.in/datei41KUHo9odJ/ShellRock2_ToPrAcK.part02.rar.htm
http://www.netload.in/dateifWwZiaCLSF/ShellRock2_ToPrAcK.part03.rar.htm
http://www.netload.in/dateiWWGY6RLBE2/ShellRock2_ToPrAcK.part04.rar.htm
http://www.netload.in/dateimOaVoiPlPW/ShellRock2_ToPrAcK.part05.rar.htm
http://www.netload.in/dateinuqYkOvzxb/ShellRock2_ToPrAcK.part06.rar.htm
http://www.netload.in/datei8fxUwruLNJ/ShellRock2_ToPrAcK.part07.rar.htm
http://www.netload.in/datei298IpkYbrT/ShellRock2_ToPrAcK.part08.rar.htm
http://www.netload.in/dateiG793pRq0Bz/ShellRock2_ToPrAcK.part09.rar.htm
http://www.netload.in/dateiWSYp5sYovw/ShellRock2_ToPrAcK.part10.rar.htm
http://www.netload.in/dateiOdaQwDSJqK/ShellRock2_ToPrAcK.part11.rar.htm
http://www.netload.in/dateiD8RyTeLm21/ShellRock2_ToPrAcK.part12.rar.htm
http://www.netload.in/datei7cEvD9Tkdl/ShellRock2_ToPrAcK.part13.rar.htm
http://www.netload.in/dateiP793Mb54Eq/ShellRock2_ToPrAcK.part14.rar.htm
http://www.netload.in/datei96V8A2EOfP/ShellRock2_ToPrAcK.part15.rar.htm
http://www.netload.in/dateiHnTN1M1LIp/ShellRock2_ToPrAcK.part16.rar.htm
http://www.netload.in/dateiKP6THhpK7j/ShellRock2_ToPrAcK.part17.rar.htm
http://www.netload.in/dateiYxajSolKIo/ShellRock2_ToPrAcK.part18.rar.htm
http://www.netload.in/dateiiryALn4l3i/ShellRock2_ToPrAcK.part19.rar.htm
http://www.netload.in/dateigIcRgUpklw/ShellRock2_ToPrAcK.part20.rar.htm
http://www.netload.in/dateittVXM0WsWQ/ShellRock2_ToPrAcK.part21.rar.htm
http://www.netload.in/dateiSp5HaPd2di/ShellRock2_ToPrAcK.part22.rar.htm
http://www.netload.in/dateiL9KQuuXgET/ShellRock2_ToPrAcK.part23.rar.htm
---
Unreal Tournament Gold Edition (1999) P



suggested system requirements:
Core 2 Duo 2.4 GHz, 2 G RAM, graphic card 256 MB (GeForce 8800 or better), 7 GB HDD, Windows XP SP2/Vist


http://www.sharingmatrix.com/file/6715929/Unreal_Tournament_Gold_Edition.part01.rar
http://www.sharingmatrix.com/file/6715931/Unreal_Tournament_Gold_Edition.part02.rar
http://www.sharingmatrix.com/file/6715745/Unreal_Tournament_Gold_Edition.part03.rar
http://www.sharingmatrix.com/file/6715753/Unreal_Tournament_Gold_Edition.part04.rar
http://www.sharingmatrix.com/file/6715759/Unreal_Tournament_Gold_Edition.part05.rar
http://www.sharingmatrix.com/file/6715765/Unreal_Tournament_Gold_Edition.part06.rar
http://www.sharingmatrix.com/file/6715773/Unreal_Tournament_Gold_Edition.part07.rar
http://www.sharingmatrix.com/file/6715777/Unreal_Tournament_Gold_Edition.part08.rar
http://www.sharingmatrix.com/file/6715787/Unreal_Tournament_Gold_Edition.part09.rar
http://www.sharingmatrix.com/file/6715795/Unreal_Tournament_Gold_Edition.part10.rar
http://www.sharingmatrix.com/file/6715725/Unreal_Tournament_Gold_Edition.part11.rar
http://www.sharingmatrix.com/file/6715727/Unreal_Tournament_Gold_Edition.part12.rar
http://www.sharingmatrix.com/file/6715731/Unreal_Tournament_Gold_Edition.part13.rar
http://www.sharingmatrix.com/file/6715735/Unreal_Tournament_Gold_Edition.part14.rar
http://www.sharingmatrix.com/file/6715743/Unreal_Tournament_Gold_Edition.part15.rar
http://www.sharingmatrix.com/file/6715749/Unreal_Tournament_Gold_Edition.part16.rar
http://www.sharingmatrix.com/file/6715755/Unreal_Tournament_Gold_Edition.part17.rar
http://www.sharingmatrix.com/file/6715761/Unreal_Tournament_Gold_Edition.part18.rar
http://www.sharingmatrix.com/file/6715767/Unreal_Tournament_Gold_Edition.part19.rar
http://www.sharingmatrix.com/file/6715771/Unreal_Tournament_Gold_Edition.part20.rar
http://www.sharingmatrix.com/file/6715775/Unreal_Tournament_Gold_Edition.part21.rar
http://www.sharingmatrix.com/file/6715783/Unreal_Tournament_Gold_Edition.part22.rar
http://www.sharingmatrix.com/file/6715793/Unreal_Tournament_Gold_Edition.part23.rar
http://www.sharingmatrix.com/file/6715797/Unreal_Tournament_Gold_Edition.part24.rar
http://www.sharingmatrix.com/file/6715803/Unreal_Tournament_Gold_Edition.part25.rar
http://www.sharingmatrix.com/file/6715805/Unreal_Tournament_Gold_Edition.part26.rar